Can I upload a video I've already recorded to Breve?
Absolutely! If you've got an archive of updates, a recording of a Zoom meeting, or even if you have a favourite tool you'd prefer to record in Breve is a great place to store your updates so they are searchable, accessible and measurable.
Uploading is easy. Just create an update and a segment for your video file. Then click "Record update", and on the recording screen choose "Upload".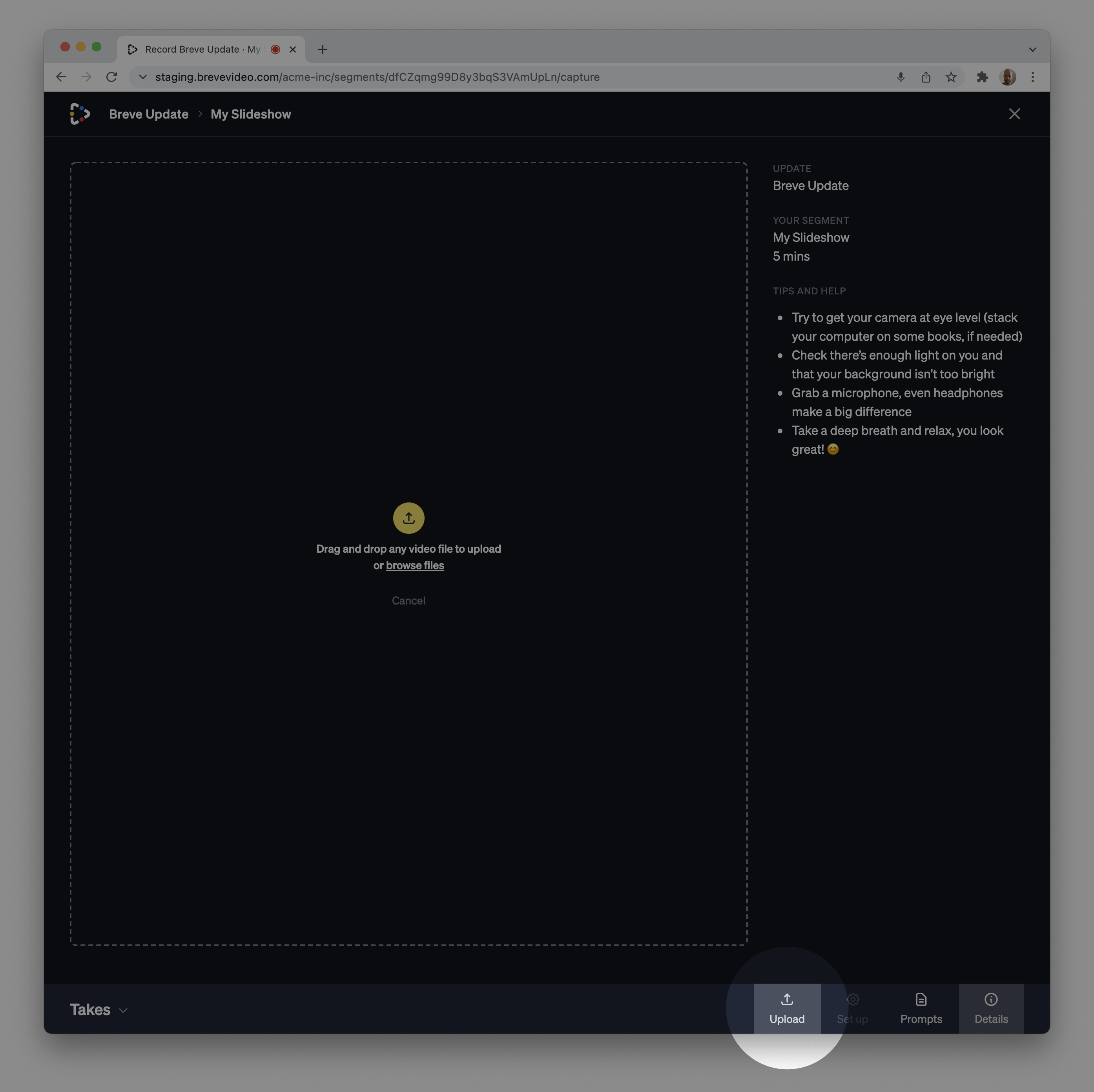 Drag and drop your video onto the boxed area or click "browse files" to locate it on your computer.
Your video will then upload and you can click "Use this take" to finalise. Happy uploading!