Use Breve with Microsoft Teams
It's simple to post new updates straight to your Teams channel with Breve.
We need to create an "Incoming Webhook" app in Teams, so start by signing in to Teams and clicking the "Apps" link: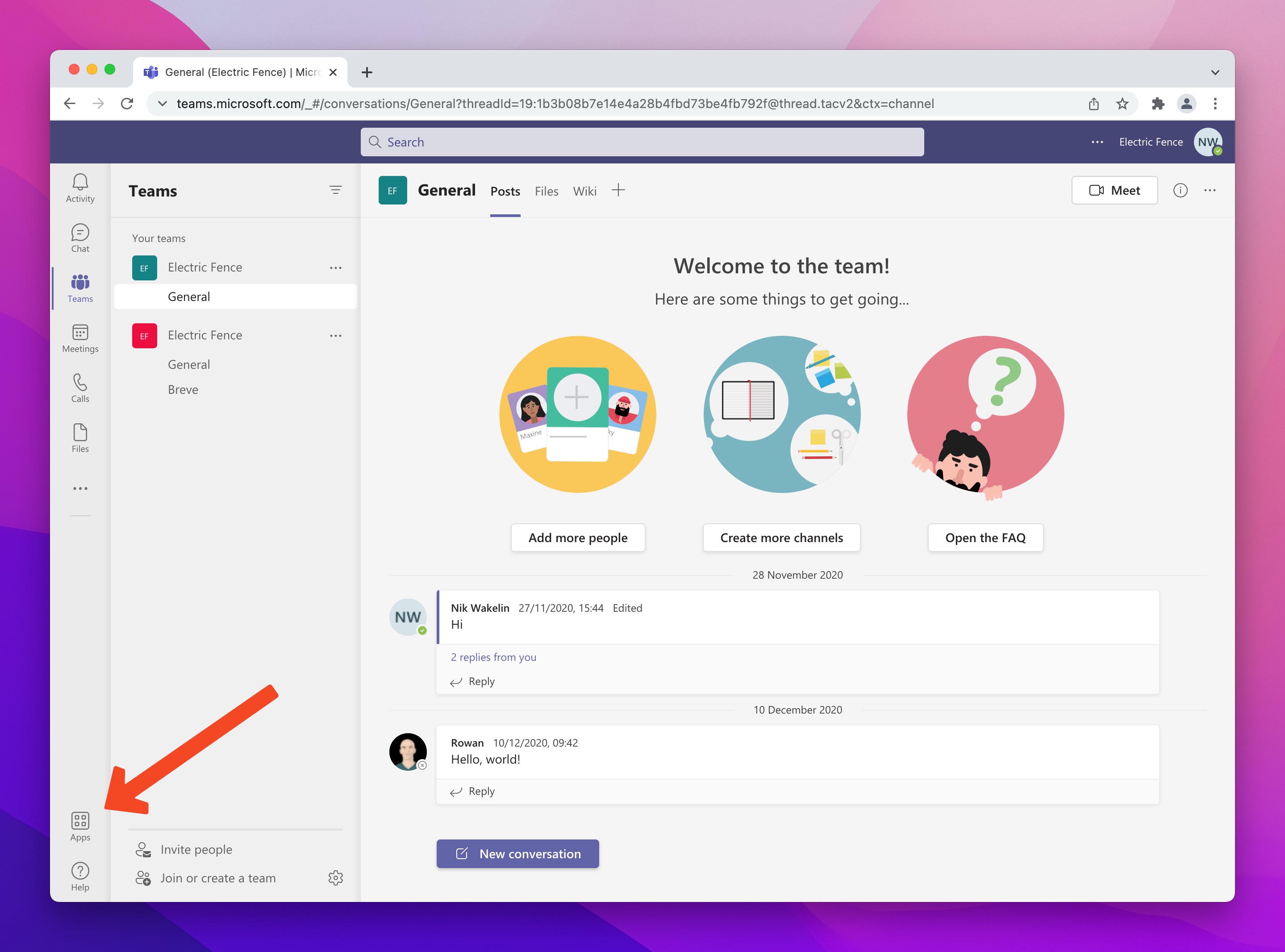 Then, search for "Incoming Webhook" and find the one made by Microsoft Corporation. Click on it, then click "Add to a team" to start the installation process.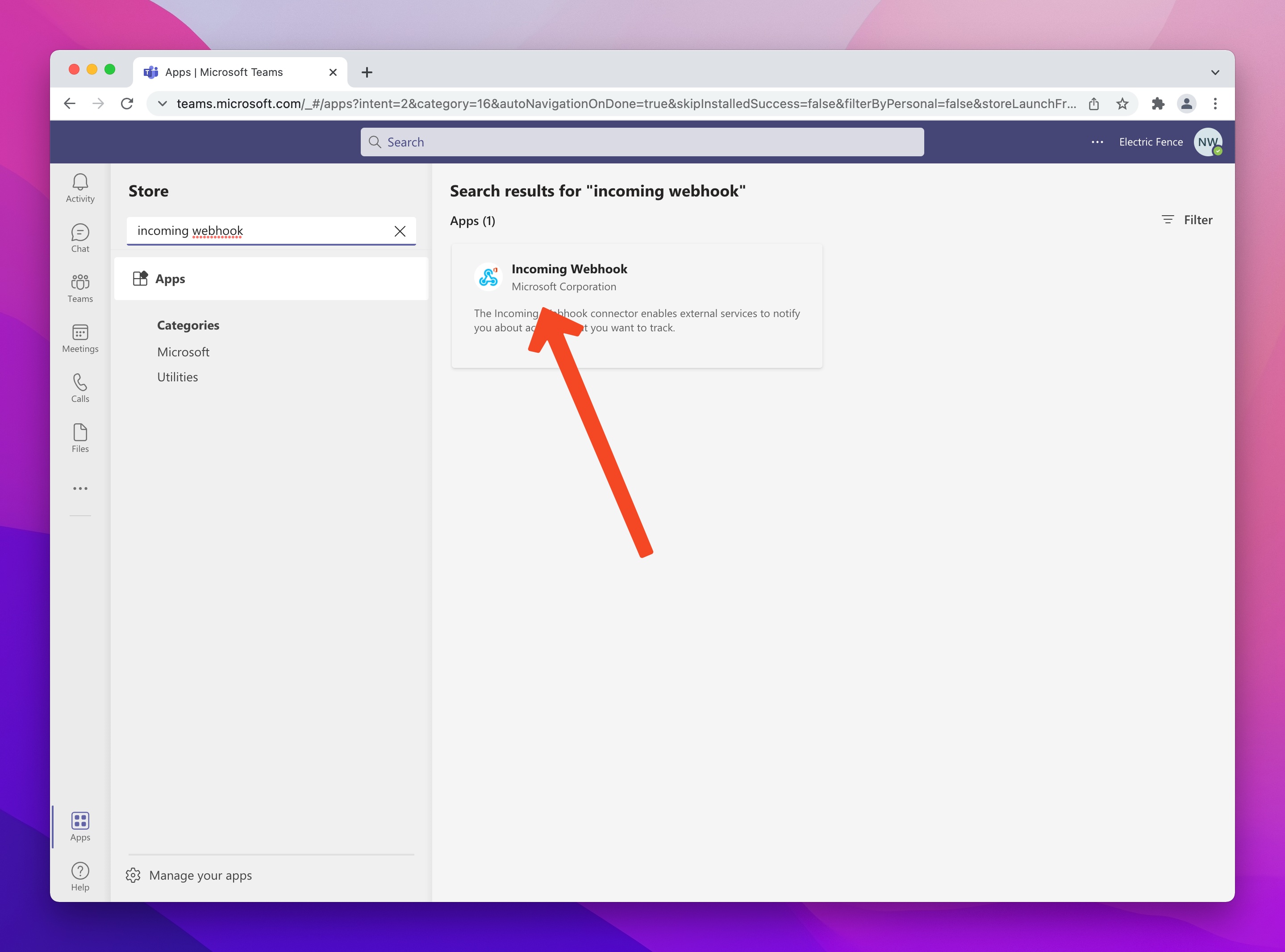 If you don't see "Incoming Webhook" it may have been disabled by your IT or administration team. Please
get in touch with us
and we can help!
Type the name of the channel you'd like to use for your Breve updates, then click "Set up a connector"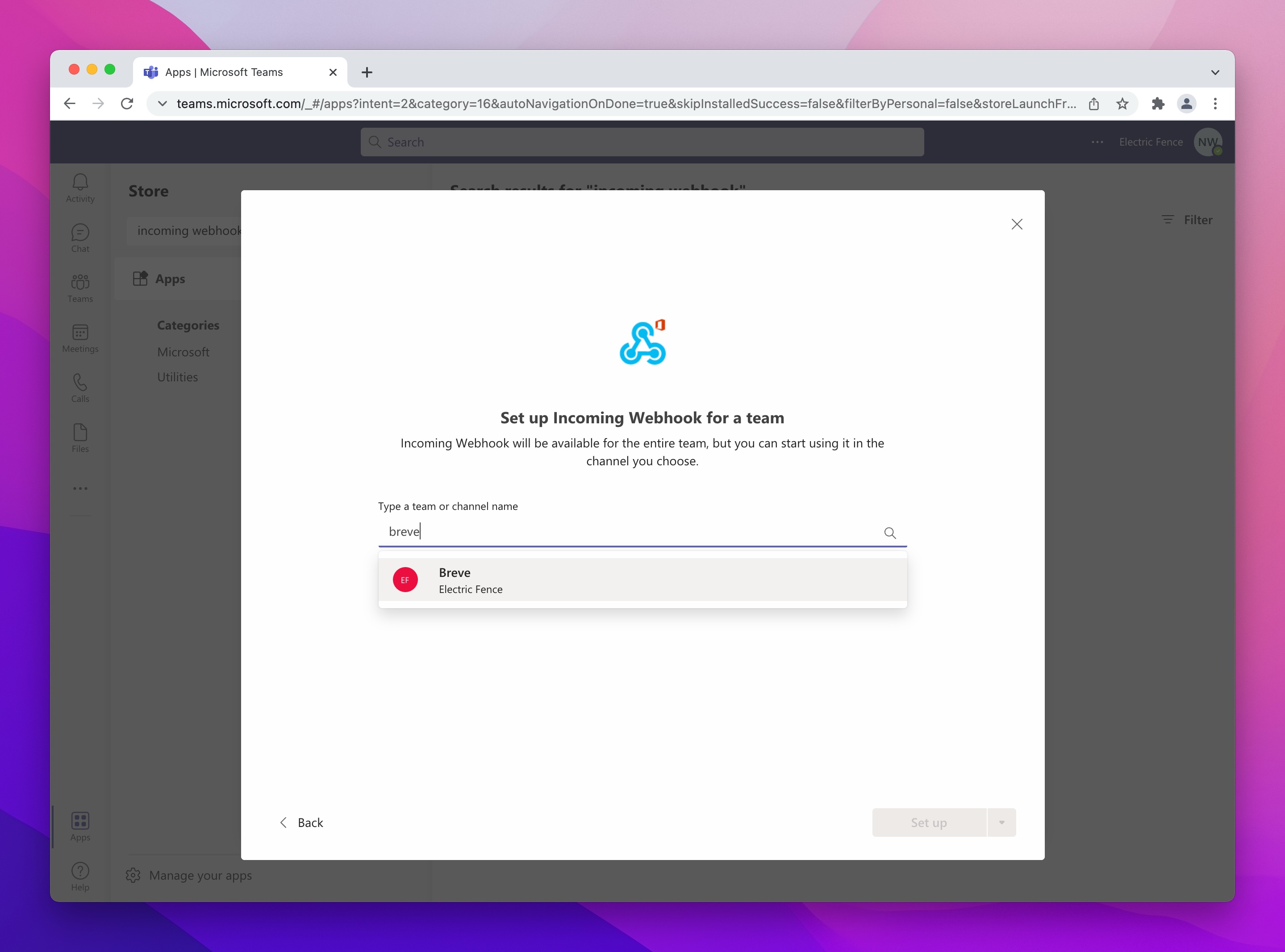 Choose a name that messages will appear as sent from - we like "Breve Updates". Here's a logo you can use: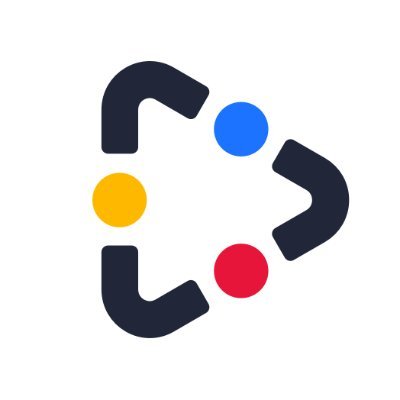 When you're done, click "Create". You'll then see a screen with your new Incoming Webhook, which will also show your Webhook URL. Click the "Copy" button to copy that to your clipboard.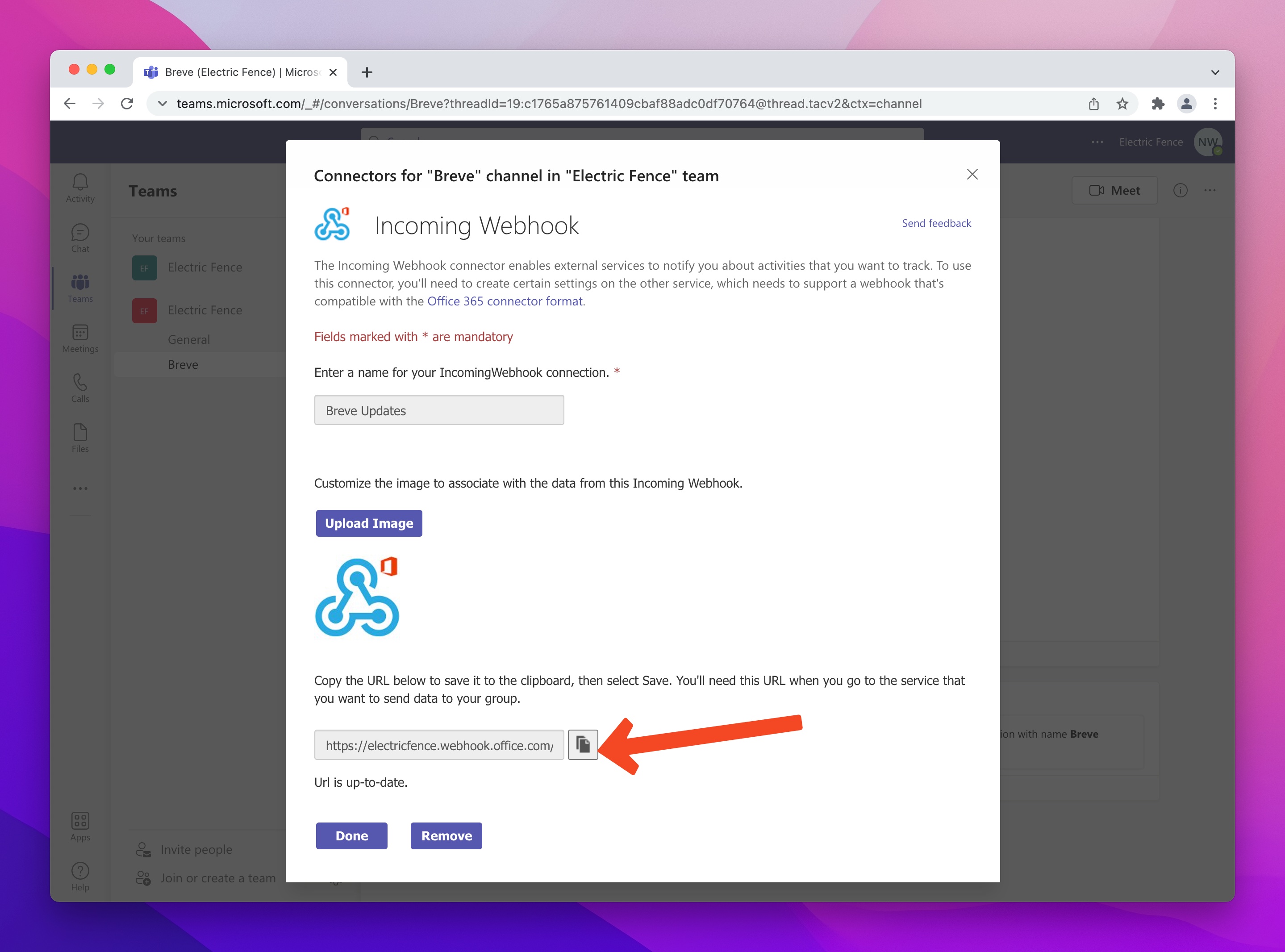 Next, sign in to Breve, and click your name in the top right, then "Integrations". Scroll down until you see "Microsoft Teams", then paste your Webhook URL into the box and click "Save".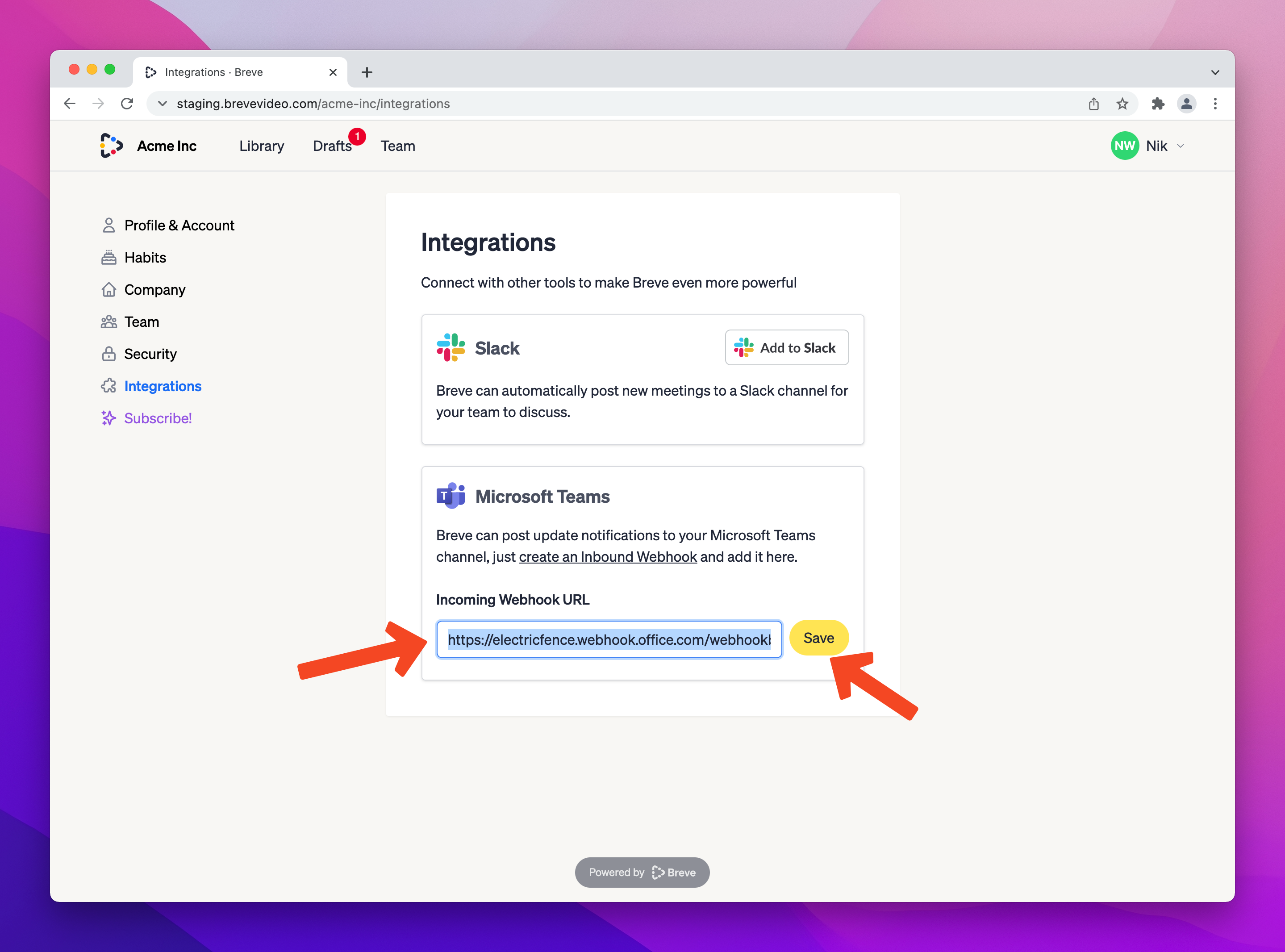 Congratulations! You will now have the option to share your new update to Teams each time you Publish. The teams message will show a preview of your update, plus a listing of all the different segments: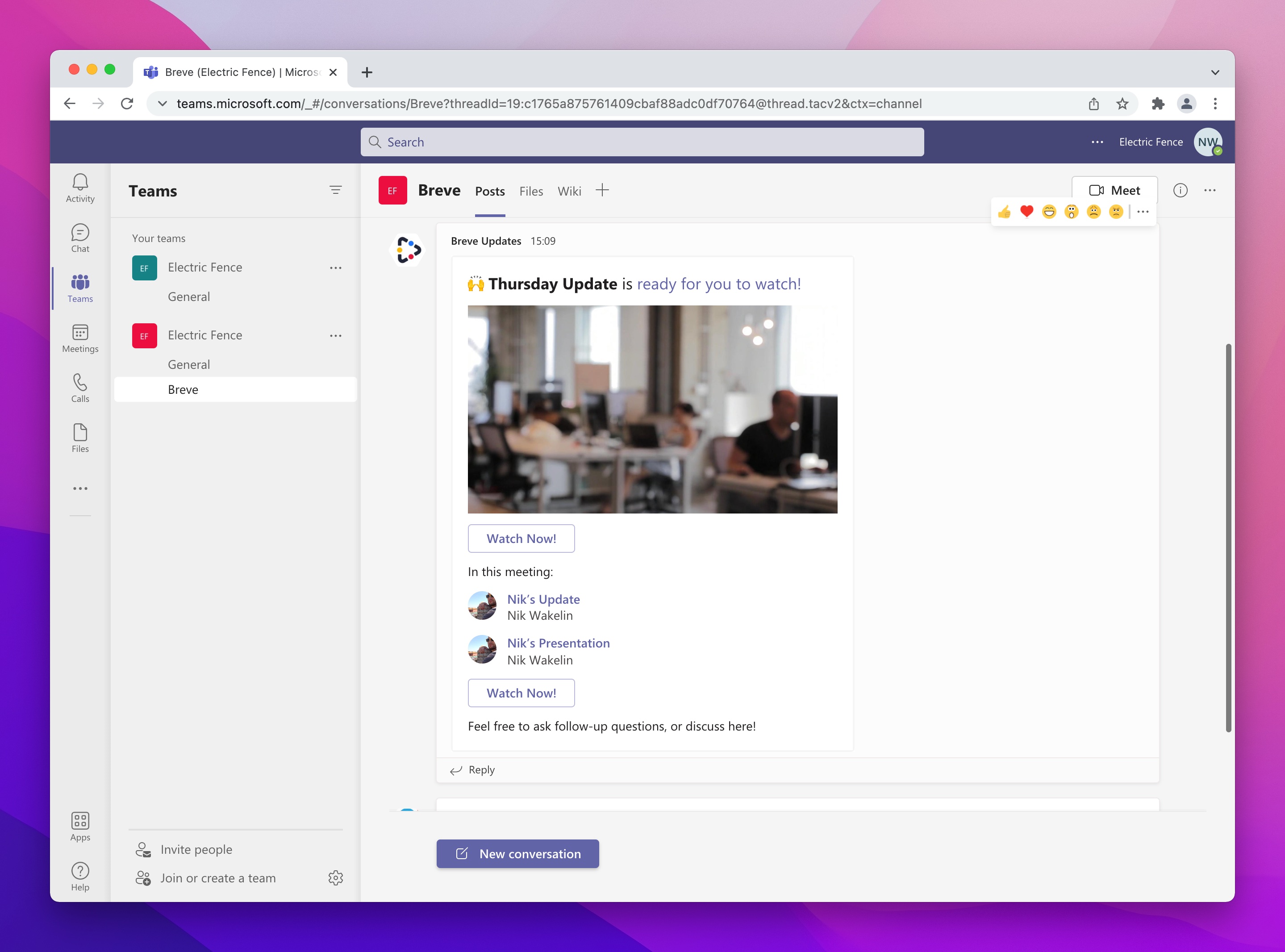 Enjoy using Breve with Microsoft Teams!