Creating a Habit
"Habits" are a great way to start a regular practice of updating your team - more frequent, shorter updates are often more effective than longer ones, especially in fast moving companies!
You can set up a Habit in Breve by clicking your name in the top right, then the "Habits" link.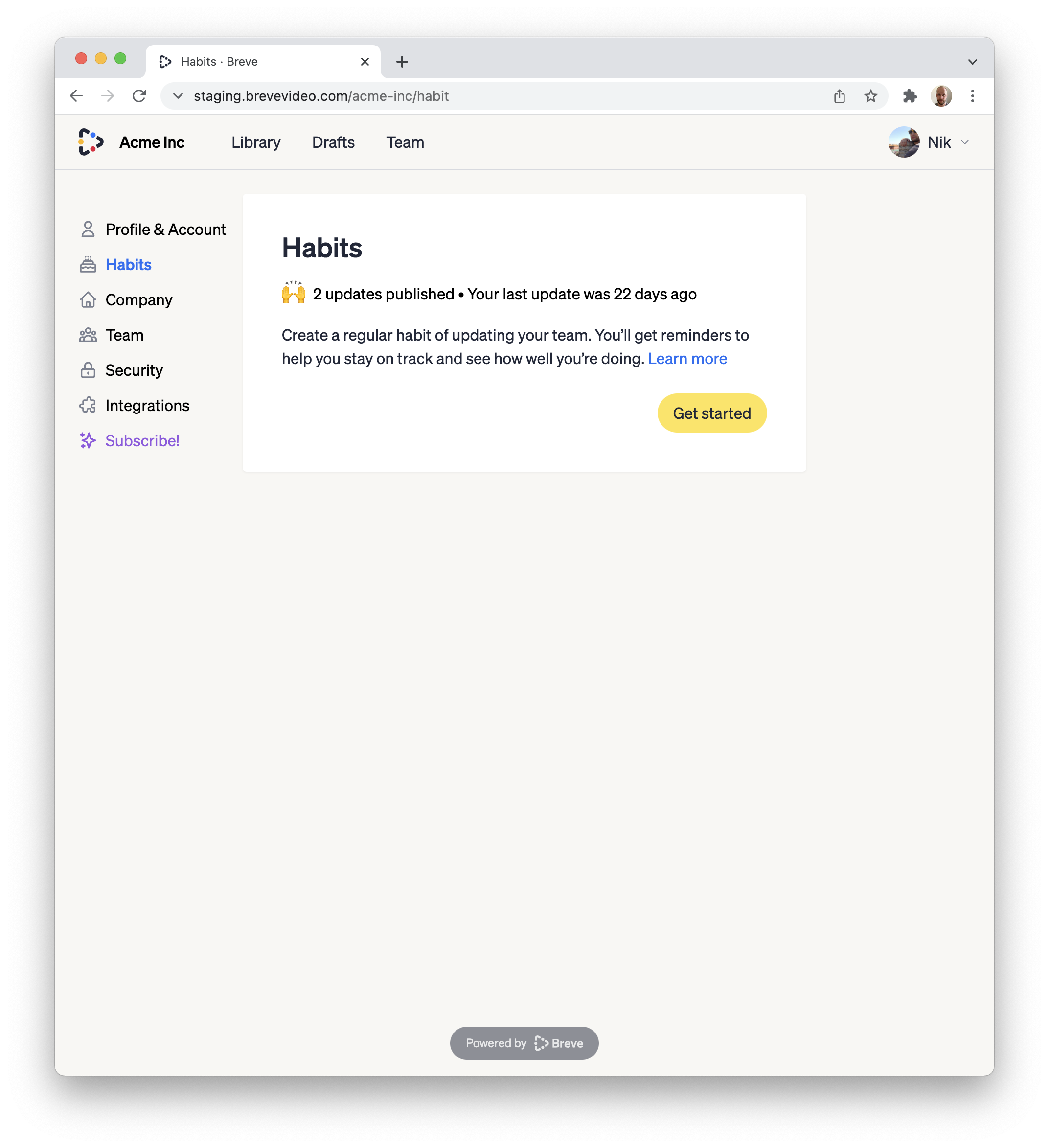 Once you click "Get started", you will see different options you have for how frequently you'd like to get reminders. Choose a schedule you can stick to!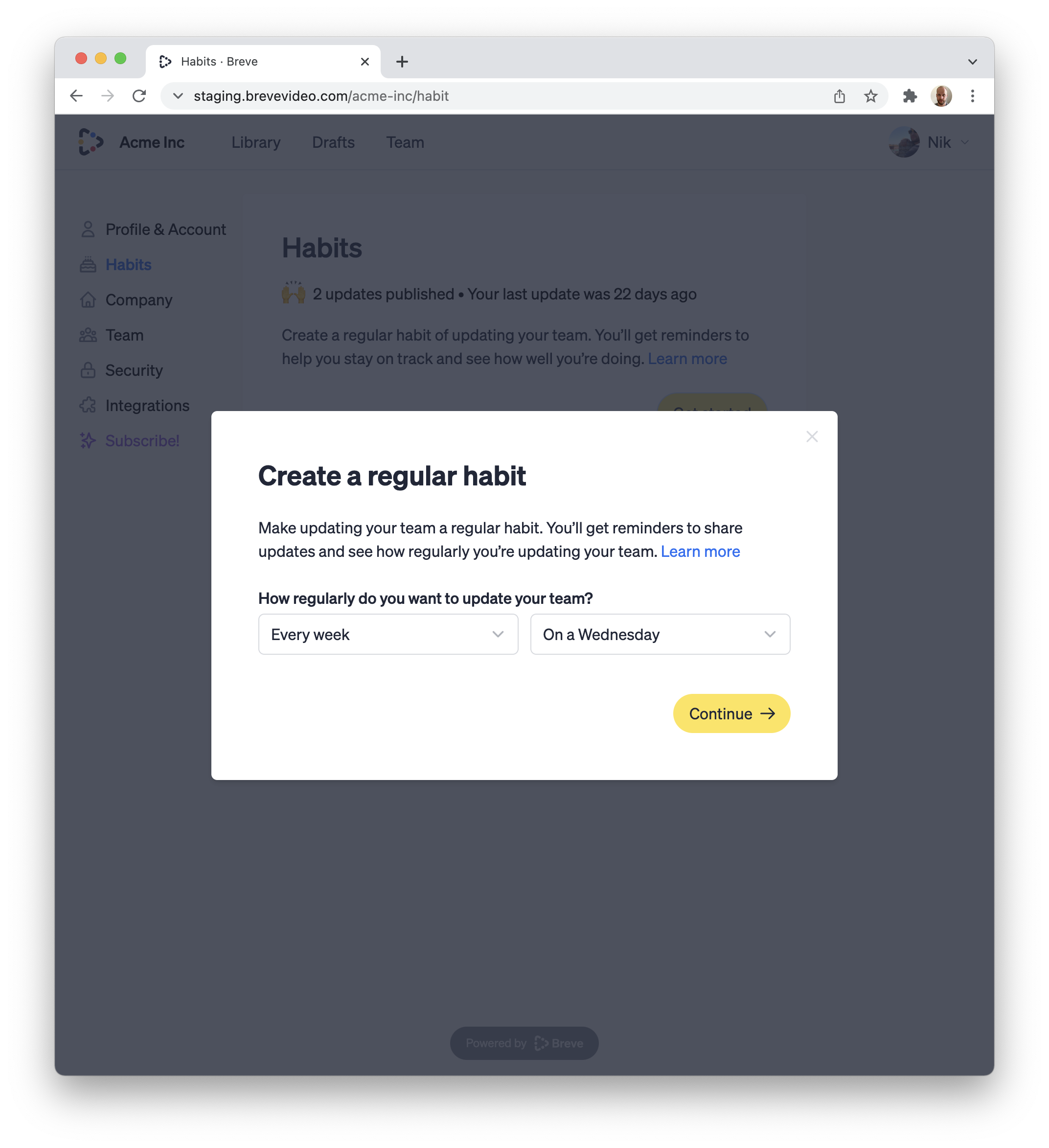 When the time comes, you'll receive a friendly email letting you know it's time to update your team. Click through to Breve, and tell them what's happening!
Your Habits screen will now track your progress and help you stay on track - don't break the streak!