Can I get someone else to record a Segment?
Yes, absolutely - in fact, we encourage it! It's always great to hear from the person who did the work, and a great way to get a host of diverse voices speaking to your team.
You can either add a specific person, or allow anyone on your team to contribute.
Add a specific person
Once you've created an update, add a Segment by clicking the "Add segment" button.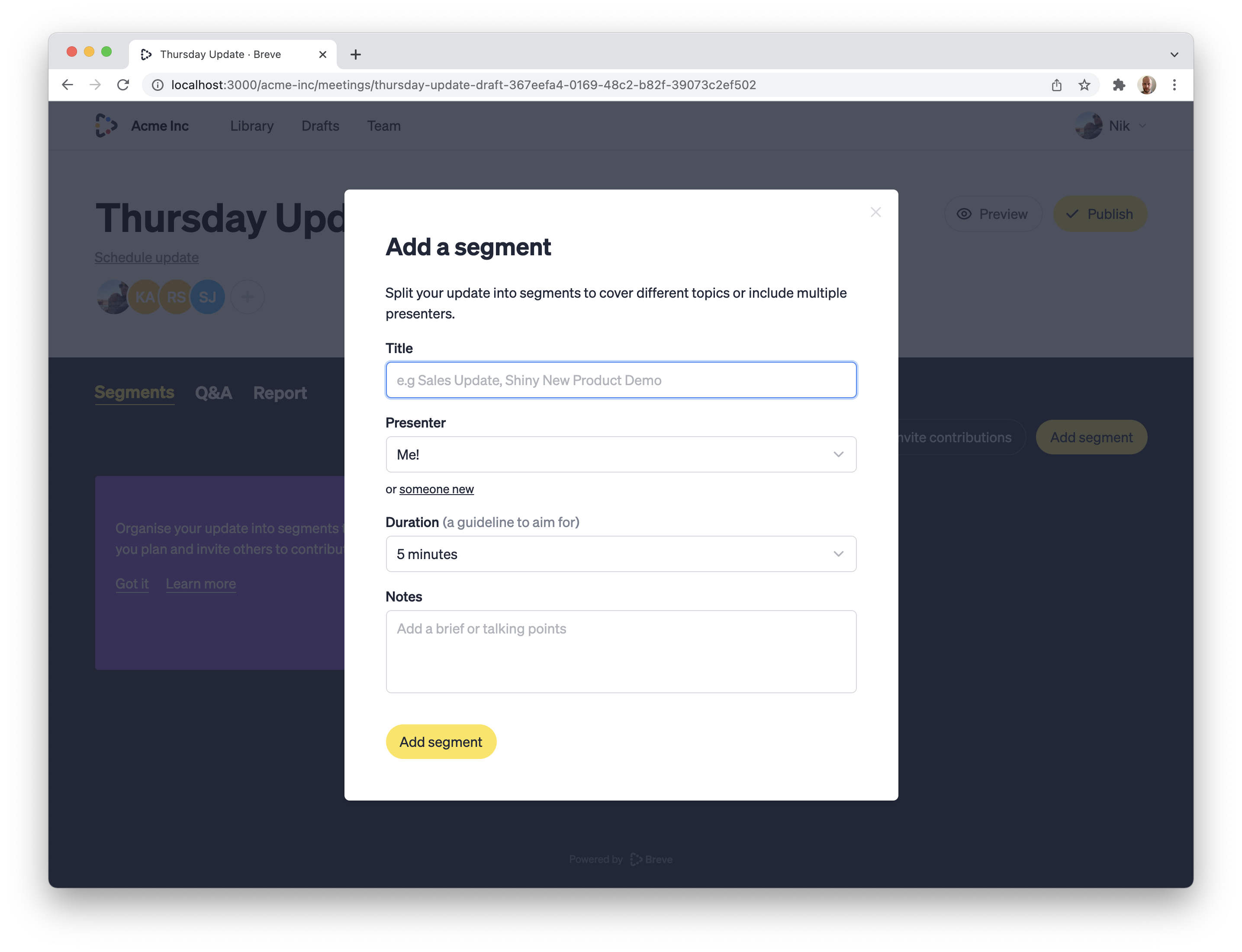 Then, you can use the "Presenter" drop-down to choose someone already part of your account, or click "someone new" and add anyone you like: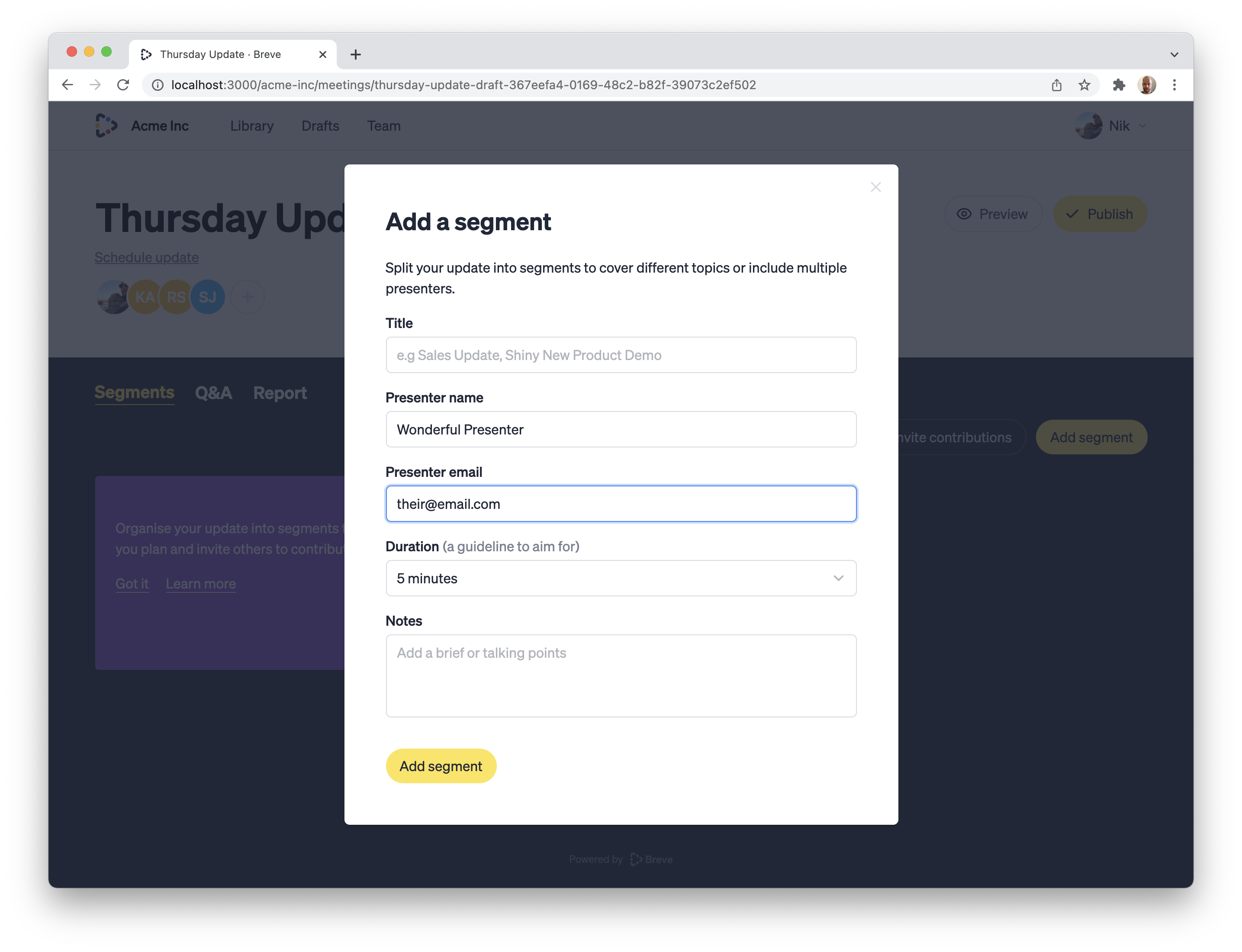 Your presenter will get an email letting them know you've asked them to record, and reminders to ensure they send it through before you publish.
You can also give them a time limit guide, and add notes so they are sure of everything they should cover.
Allow anyone on my team to contribute
Sometimes you just want to open the floor to presentations - this works especially well for "show-and-tell" style updates.
Once you've created your update, simply click the "Invite contributions" button in the top right, and then check the "Allow contributions to this update" checkbox.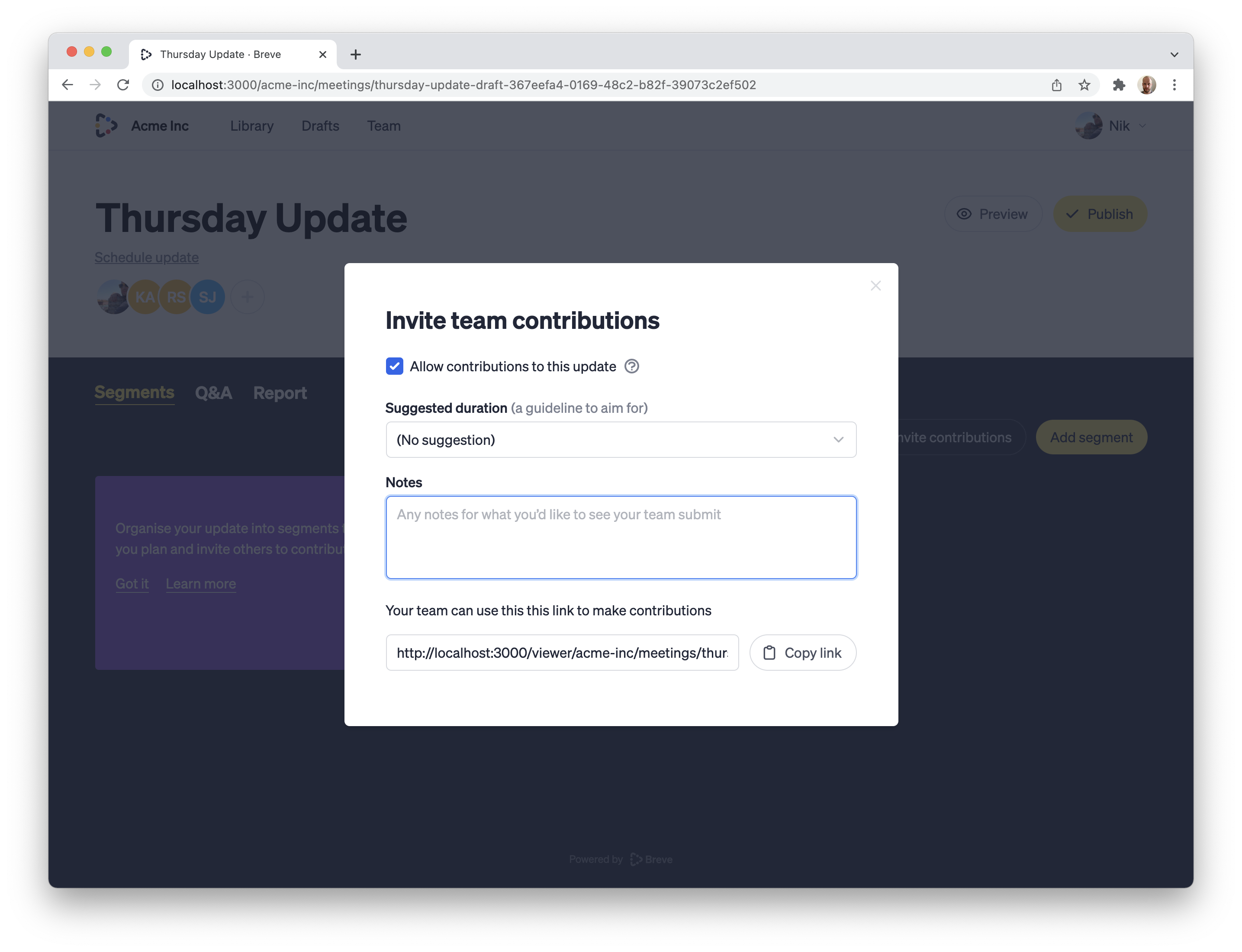 You will then be able to choose a suggested length for their segments, and add any notes that might be useful.
Copy and share the link, then anyone on your team will be able to submit!
You will be able to re-order and preview each segment before publishing your update.